Skip to main content
your browser is not supported
To use ASOS, we recommend using the latest versions of Chrome, Firefox, Safari or Edge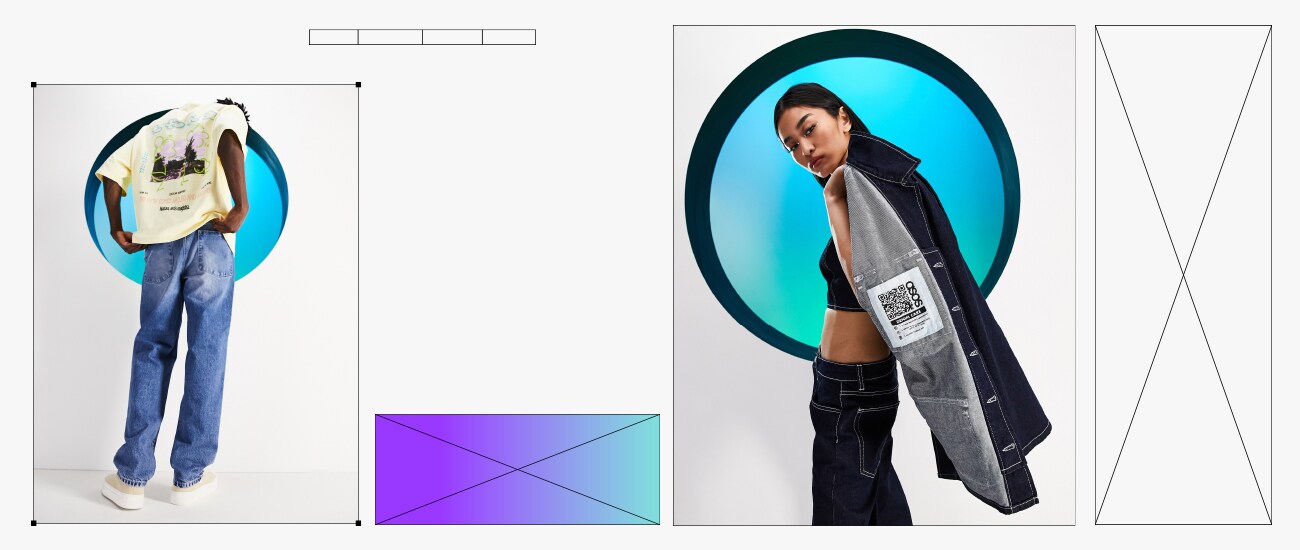 THE ELLEN MACARTHUR FOUNDATION & THE JEANS REDESIGN PROJECT
We're proud to collaborate with the Ellen MacArthur Foundation and its Fashion Initiative. It brings together leaders from across the fashion industry to spearhead international efforts to stop waste and pollution through the creation of a Circular Economy. As well as aligning with the Foundation's vision of a Circular Economy, we've signed a three-year commitment to its Jeans Redesign Project. This means that all the denim in our Circular Design Collection is made from safe and recycled or renewable materials, it's made to last and it's crafted to be efficiently disassembled so it can be remade or recycled. What do we mean by all this? We've broken it down below...
Recycled Materials
All the jeans in the collection are made from 100% pre-consumer recycled cotton, to align with the Jeans Redesign Guidelines requirement for recycled content.
Mono-material
Recycling fabric blends can be complex, but it's a lot easier to recycle a mono-material fabric like our 100%-cotton denim. That means the fabric can go straight into recycling without having to separate its fibres.
Removable Buttons
All our Jeans Redesign Project denim has been designed to be disassembled and recycled more easily. Any extra components on the fabric (such as buttons) have been designed to be removable, and our rivets have been replaced entirely with recyclable threads.
Low Water Use
The garment-finishing process we have used on the Jeans Redesign Project denim styles uses less water during the wash cycles, through technologies such as ozone processing. We have also used modern laser techniques on some of our styles to create a distressed finish to reduce our water use during the finishing process.
Safer Chemistry 
The denim in this collection is created with chemicals that conform to the Zero Discharge of Hazardous Chemicals Manufacturing Restricted Substance List (ZDHC MRSL). Catchy, right? 😉 Jokes aside, this ensures that the production of jeans is better for garment workers and the environment.
Designed For Durability
Jeans within the collection have been produced to withstand a minimum of 30 home-laundry washes, ensuring that they're made to last longer.
Garment Care
In order to help maintain the life and quality of the denim, we've put super-clear instructions on the garment labels and the pockets of our denim. We recommend washing on low temperatures, reducing the frequency of the washes and avoiding tumble-drying.