Skip to main content
your browser is not supported
To use ASOS, we recommend using the latest versions of Chrome, Firefox, Safari or Edge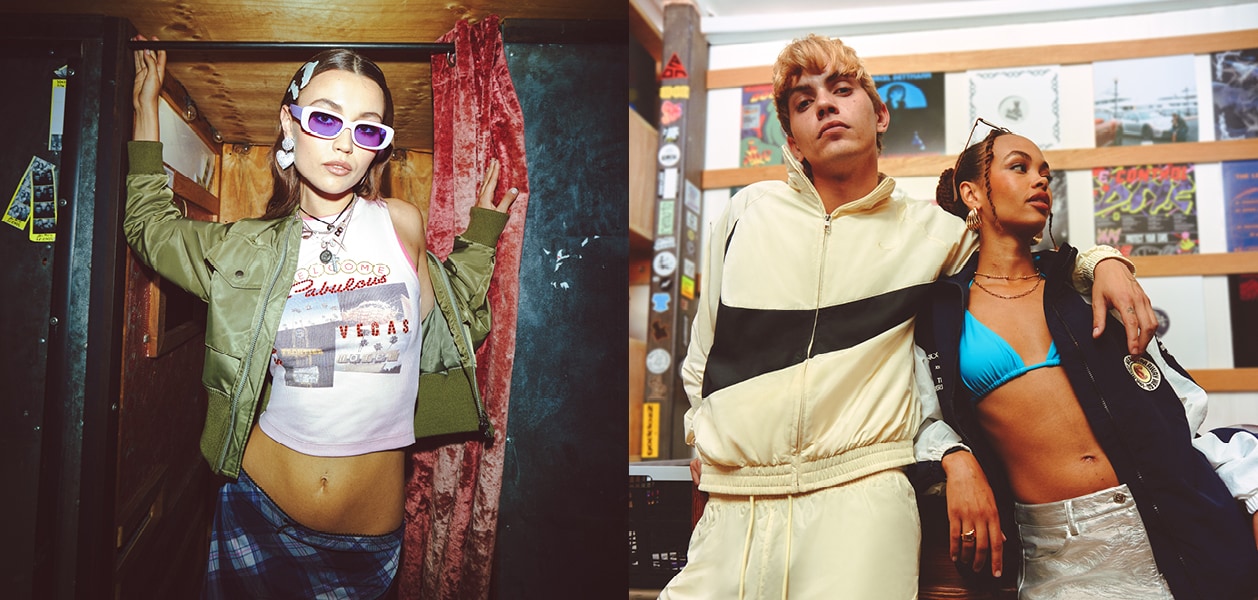 BLACK FRIDAY AND CYBER MONDAY 2023
BLACK FRIDAY AND CYBER MONDAY 2023
Update your iCals, write in your Filofax, get Alexa on it... Do whatever you need to do, coz it's BAAAACK! The sale you've been waiting for all year is about to kick OFF. Expect big things for Black Friday 2023, starting on November 24, going all the way through to Cyber Monday on November 27. We're talking H-U-G-E online deals on all your fave designer brands (850+ of them!) and all your wardrobe essentials – everything from winter coats and jackets to shoes, sportswear, occasion dresses... The list is lits endless. Can't wait till then? Head over to Outlet and shop big brands at up to 70% off. All. The. Time.
Want amazing deals right now?
Can't wait for Black Friday? Same. Here's some major deals to tide you over!
BLACK FRIDAY: THE DETAILS
We know you've got a lot of questions about Black Friday weekend, so we've answered some of them below:


WHAT'S INCLUDED IN THE ASOS BLACK FRIDAY SALE?
It's our biggest sale of the year so… a lot. All your fave styles from the biggest brands: adidas hoodies, The North Face jackets, Topshop dresses, Polo Ralph Lauren sweaters... and plenty more ofc! It also includes all our amazing homegrown labels like ASOS DESIGN, ASOS 4505 and ASOS Luxe. If you want it, we've got it (and it's prob discounted).
CAN I USE MY STUDENT DISCOUNT ON BLACK FRIDAY?
No, sorry! But the discounts are going to be huge anyway, so no big deal...
DOES ASOS OFFER FREE RETURNS DURING AND AFTER BLACK FRIDAY?
We offer free returns in a lot of places; you can find out where by checking out our delivery and returns page here .
CAN I GET FREE DELIVERY AT ASOS?
To lots of places, yes, but not everywhere. Head to the delivery and returns page to find out more.
DOES ASOS HAVE A CYBER MONDAY SALE?
You bet we do! Our top tip before the best Monday of the year? Sign up to our emails and download the app. That way, you'll be the first to know about Black Friday, Cyber Monday and all the other massive ASOS sales that happen throughout the year.
WHAT TIME DO BLACK FRIDAY SALES START ONLINE?
Good question and, although we can't tell you the exact time yet, we can say that the people who sign up to our emails or download our app will get those nuggets of information first 😉
I WANT TO KNOW MORE ABOUT BLACK FRIDAY AT ASOS
Of course you do! The biggest thing you need to know is it's going to be amazing. And, there's two really easy ways to stay in the know. Firstly, sign up to our emails and, secondly, download the ASOS app and turn on your push notifications. You can find out more about why you should do both these things, like, right now, below.
HOW TO GET THE MOST OUT OF BLACK FRIDAY AT ASOS
That's right friends, with 850+ brands to shop over Black Friday weekend, a little bit of organization and preparation is the key to bagging all the best looks at all the best prices. Here's how:
SIGN UP TO OUR EMAILS
Our emails are already great: they're packed with all the trend details you could ask for, plus the lowdown on the newest releases and exclusive collabs – think of the bragging rights! But, it doesn't end there during Black Friday. You also get early sale details and exclusive offers that let you save EVEN MORE over the Black Friday weekend. There really isn't any reason not to sign up, unless you don't like tip-top styling tips and saving more money, of course.
GET THE ASOS APP
We don't mean to show off, but we've won an 'Editor's Choice' award from Apple and we're rated 4.7 stars on the Google Play store – that's how good it is. Find out for yourself below.
START SAVING YOUR SAVED ITEMS
Seeing lots of stuff you love? Add them to your Saved Items in the run-up to Black Friday. You can even organize them into boards on the app. Plus, if you download our app and turn on your push notifications, you'll get notified as soon as they're discounted!
BACK-IN-STOCK ALERTS
If you do miss out on your add-to-bag dreams, never fear: a second chance is only a notification away. Set up back-in-stock alerts and we'll let you know if any of your favourite styles become available again after selling out.
GET TO KNOW FILTERS
There's going to be A LOT of stuff to scroll through over Black Friday weekend. Now, if you love a big shopping sesh, you can probs skip this bit but, if you're more of an add-straight-to-bag kinda person, filters are your new best friend. Filter what's on offer by your size, favorite brands, colors, price, product type and more (or all of them) and just shop what you want to shop. Easy.
Black Friday and Cyber Monday 2023