Skip to main content
your browser is not supported
To use ASOS, we recommend using the latest versions of Chrome, Firefox, Safari or Edge
Product & Stock
How do I change or add my information on Fit Assistant?
If you're yet to provide any information for Fit Assistant or want to update the information you've already provided, please follow the below steps:
Step 1: Click Fit Assistant
Click on 'Find your Fit Assistant size' next to the size dropdown if you're new to Fit Assistant or your Fit Assistant size if it shows.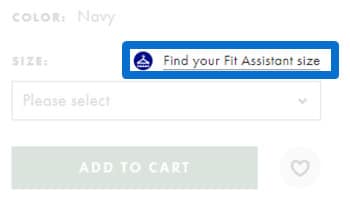 Step 2: Fill in or edit your details
Fill in or edit:
Your height (in cm or inches)
Your weight (in kg or st)
Your tummy shape
Your hip shape
Your age - we ask for this as age has an impact on how your weight is distributed
Your fit preference
Once you've done this, you'll be provided with your recommend Fit Assistant size. The more information you provide, the more accurate we can make the recommendations.