Skip to main content
your browser is not supported
To use ASOS, we recommend using the latest versions of Chrome, Firefox, Safari or Edge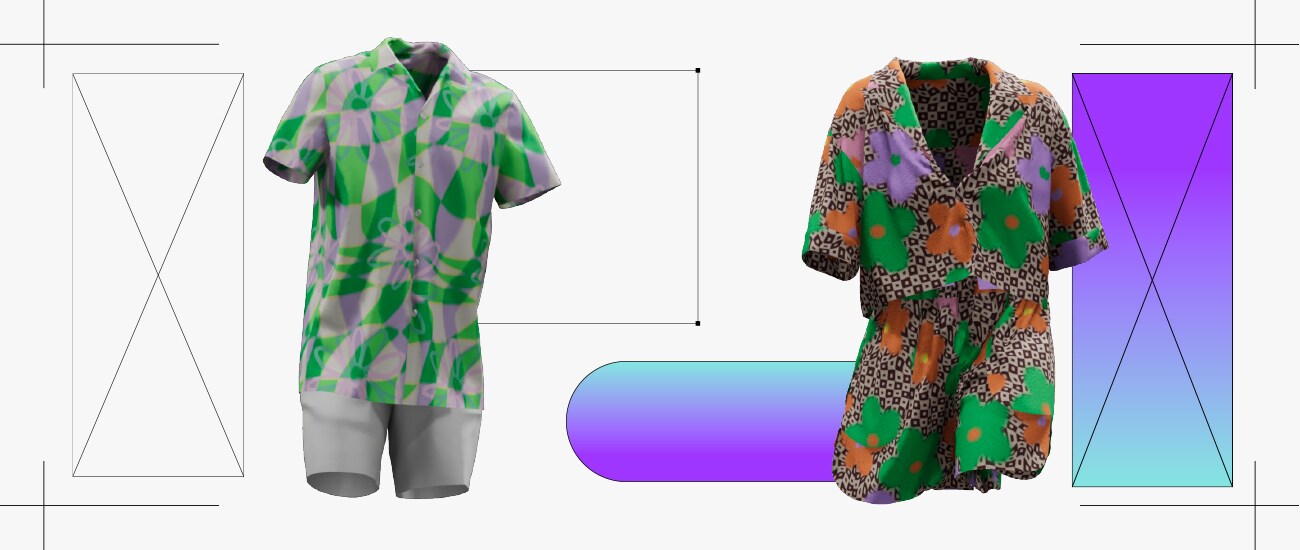 REIMAGINE FASHION: THE ASOS CIRCULAR DESIGN COLLECTION
Welcome to our Circular Design Collection! For summer '22, we've gone full-on retro with 90s-style cuts and throwback prints in the season's key colours – plus, some serious innovation. This collection is our second Circular Design pilot: building on everything we learned the first time around, we're redefining the design process. While we know there's still a long way to go, we're excited, because this collection will help us learn how we can scale Circular Design across ASOS in future. Keep scrolling for the low-down on all the methods and materials involved. Psst! You're gonna love it.
SO, WHAT IS CIRCULAR FASHION?
Well, it's about making clothes in a way that reduces the amount of waste they create, both in their production and throughout the rest of their lives. That includes things like using recycled materials, cutting down waste in design and making pieces that can be worn in lots of different ways – versatility is key, people!
OUR CIRCULAR DESIGN STRATEGIES
ICYDK, we've been training our design teams since 2018 with London College of Fashion's Centre for Sustainable Fashion. And even better, we've shared our methods with the wider industry in our published Circular Design Handbook. Plus, to help our designers even more, we've also established nine Circular Design Strategies (below), which align with the Ellen MacArthur Foundation's vision. Tip: when you're browsing the collection, look for the About Me section on each product page to see which strategies have been incorporated into each piece.
MADE FROM SAFE AND RECYCLED OR
RENEWABLE MATERIALS
Recycled materials
We've used pre- and post-consumer recycled polyester, cotton, plastic, zinc and steel throughout the Circular Design Collection. Using recycled fibres helps keep materials in use for longer, while reducing our reliance on conventional resources. What's 'pre- and post-consumer', we hear you ask?! Pre-consumer resources are basically leftover materials generated before a product reaches the customer, like fabric offcuts. Post-consumer waste is generated after a product has been used, like discarded clothes.
Innovative materials
We're excited to be using some innovative, partly recycled materials that don't skimp on feel or strength. First up is Texloop™ RCOT™ – an alternative to standard cotton that's made from 50% pre-consumer recycled cotton and 50% organic cotton. Then there's TENCEL™ × REFIBRA™ Lyocell – partly recycled AND high-quality, it's got your silky styles covered. Its technology involves mixing cotton scraps from garment production with wood pulp from more-sustainable forests to create a whole new material. (NGL, it's a complex one to explain in full, so head here to find out more.)
Minimised waste
Some of the designs in the collection have used 3D technology to reduce the need for samples during the design process. Our team has also used a minimised-waste cutting technique on some designs, and they've reduced the amount of water used during the washing, ageing and finishing process of the denim.
Zero waste
We've trained our designers to use a zero waste cutting technique, and applied this to some of the designs in the collection. This technique reduces the amount of fabric offcuts we're left with during the cutting process. While conventional pattern cutting generates about 15% offcut waste per garment, a Zero Waste process creates – you guessed it – zero waste!
Durability
The styles in The Circular Design Collection which meet our durability requirements have been carefully designed – from concept and fabric choice to how they are manufactured – in order to ensure they're made to last. All our durable styles have been validated by an external third-party lab, through 30-wash testing, to demonstrate durability. Looking for new ways to care for your clothes see: here.
Versatility
Multifunctional and reversible styles make versatilty 🔑 It's all about encouraging us to find new ways to wear our items. We've designed some of the products in this colllection to have more than one function, or to be worn by more than one person or in different ways.
Remanufacture
This strategy is all about upcycling: making use of pre-consumer materials (like offcuts) or post-consumer waste (like vintage fabrics). The 2022 Circular Design Collection hasn't featured remanufactured products yet, but it's definitely a method that's on our radar. We've previously trialled the technique in some of our ASOS products, and while it's not a perfect solution, it's still a way we could help our suppliers reduce their fabric waste and landfill. If you're looking for exciting ways to upcycle your clothes at home, check out Love Your Clothes.
Mono-materiality
Blended materials can be a challenge to recycle, as the multiple fibres are difficult to separate. Many of the pieces in the Circular Design Collection are made from a single-fibre (or mono-) material, which can be recycled through the majority of today's recycling solutions (which rely on single-fibre inputs). Industry best practice defines mono-materiality as 98% of a product. Why not 100%? It's just to allow for some leeway when it comes to things like care labels, threads and a small percentage of stretch – but everything else must be made from the same fibre. Once your single-fibre clothes are worn out, you can take them to your nearest textiles bank. We recommend this recycling locator here.
Disassembly
We also consider how easy it will be to disassemble an item in the future, so that the whole item can be re-used, remade or recycled efficiently. All the denim featured in the Circular Design Collection has been designed with this in mind.