Skip to main content
your browser is not supported
To use ASOS, we recommend using the latest versions of Chrome, Firefox, Safari or Edge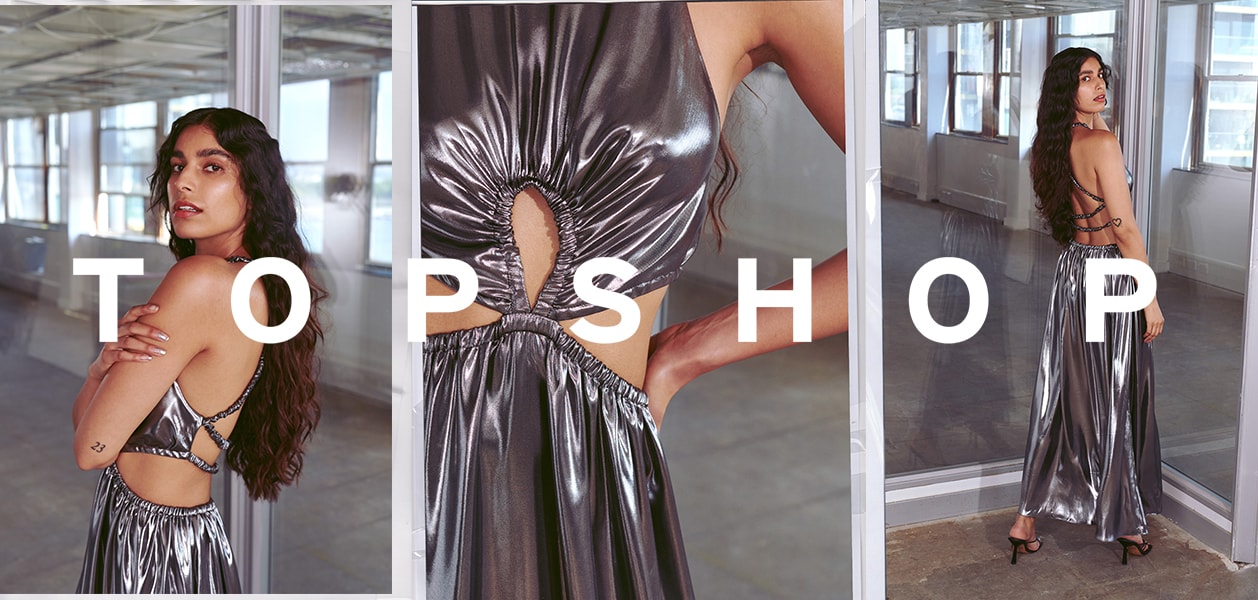 Iconic British brand Topshop is back with soft, silky styles, crisp cottons and immaculate suiting for the winter months. Bold and colourful dresses with a dash of 90s nostalgia are set to inject some fun into your cool-weather repertoire. For a polished moment, mix and match your layers – tailored jackets pair perfectly with high-waisted shorts and statement dresses. Discover what the latest drop has to offer now.
THE DENIM DROP
Elevate your denim with new-season shapes inspired by classic cowboy styling. Check out sepia tones and bleached-out colours to take your line-up to the next level.
How do Topshop Jeans fit?
Topshop denim is iconic, and its bestseller styles (you may have heard of the Jamie, Joni or Editor fits) are loved all over the globe for their fashionable, comfortable and true-to-size fits. If you're looking for a skinny style, we think the Jamie jean is pretty on the money. Browse our size and denim-fit guide to learn more.
How do I contact Topshop?
Since the brand is now part of the ASOS fam, you're in the right place. Head to ASOS Customer Care* where we can answer all your questions.
Is Topshop in USA?
Yes it is! We ship across the US, so you can now shop your fave British brand here on ASOS.
How do I return Topshop online?
The 28-day returns process and policy is the same for both Topshop and ASOS. Simply head to our Delivery & Returns page for info on how to return, or head to 'My Account' on the ASOS app.
What day does Topshop get new stock?
We have newness dropping all the time! Keep an eye on ASOS New In and the Topshop page for fresh finds.
How long does Topshop delivery take?
As Topshop is part of ASOS, you can benefit from our fab delivery services including Next-Day Delivery. Check out all of our options on here.