Skip to main content
your browser is not supported
To use ASOS, we recommend using the latest versions of Chrome, Firefox, Safari or Edge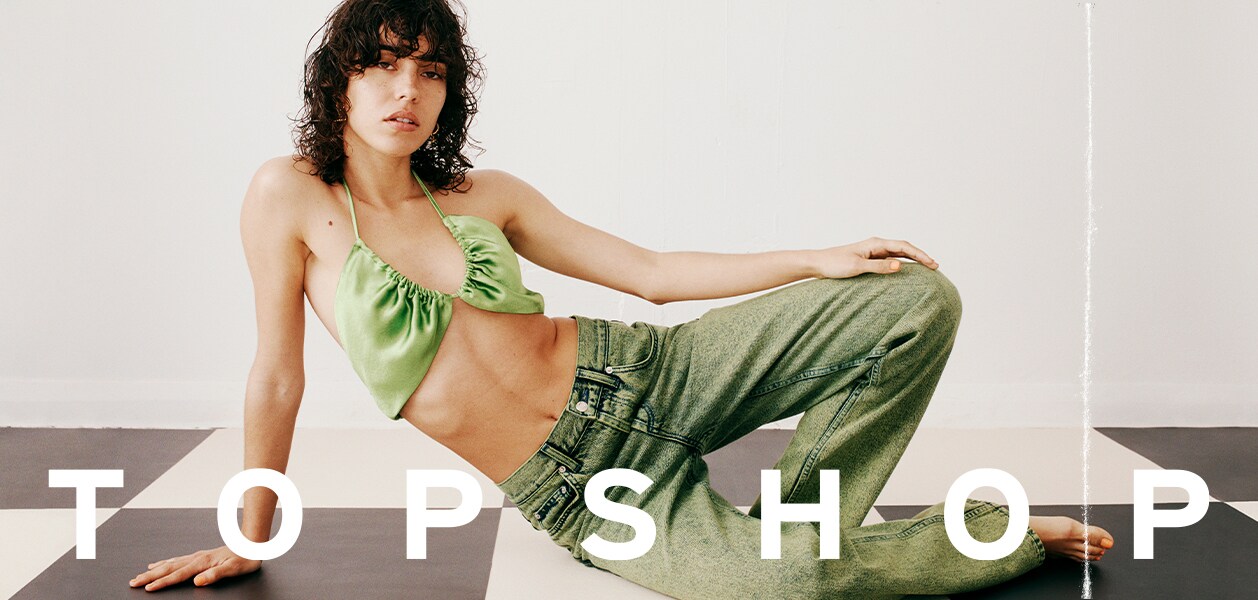 If your wardrobe is ready for a fresh hit of new-season staples and statement pieces, this legendary British brand is your go-to for the best fashion and accessories. We're talking iconic denim, dresses and tailoring in modern cuts and colors, and striking shoes, sneakers and jewelry. Whatever the occasion, Topshop is the only place you need to be.
THE DENIM DROP
Refresh your denim collection with the classic cuts you know and love, from Joni to Jamie. Plus, check out pieces like cut-off shorts and oversized shirts to elevate your summer wardrobe.
How do Topshop Jeans fit?
Topshop denim is iconic, and its bestseller styles (you may have heard of the Jamie, Joni or Editor fits) are loved all over the globe for their fashionable, comfortable and true-to-size fits. If you're looking for a skinny style, we think the Jamie jean is pretty on the money. Browse our size and denim-fit guide to learn more.
How do I contact Topshop?
Since the brand is now part of the ASOS fam, you're in the right place. Head to ASOS Customer Care* where we can answer all your questions.
Is Topshop in USA?
Yes it is! We ship across the US, so you can now shop your fave British brand here on ASOS.
How do I return Topshop online?
The 28-day returns process and policy is the same for both Topshop and ASOS. Simply head to our Delivery & Returns page for info on how to return, or head to 'My Account' on the ASOS app.
What day does Topshop get new stock?
We have newness dropping all the time! Keep an eye on ASOS New In and the Topshop page for fresh finds.
How long does Topshop delivery take?
As Topshop is part of ASOS, you can benefit from our Premier Delivery . Sign up for just $19.00 and receive Next-Day Delivery for a year!