Skip to main content
your browser is not supported
To use ASOS, we recommend using the latest versions of Chrome, Firefox, Safari or Edge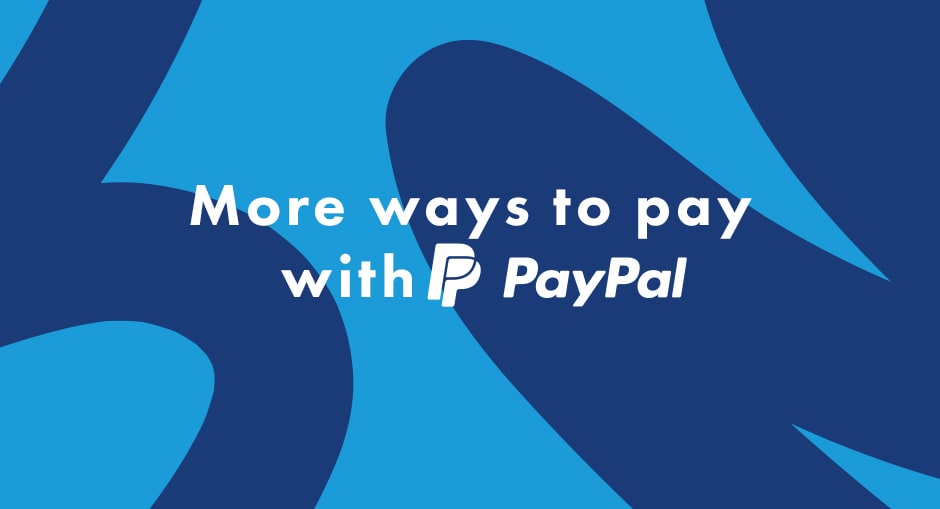 Wanna pay with PayPal? You've now got two options: you can pay now, or you can spread the cost of your orders over three payments with PayPal Pay in 3! All you need to get started is a PayPal account – once you're logged in or signed up, you can choose one of the options below.
1. PAY NOW
You guessed it – pay straight away using your PayPal account.
2. PAY IN 3
PayPal's Pay in 3 is all about empowerment, control and freedom – like having the choice to split your order total up into three smaller amounts, for instance. You can view your remaining balance at any time, and you can even pay it off early if you like. See? Total control and zero hassle – ideal. Remember to spend responsibly, though – sometimes splitting up payments might not always be the best option (just saying). Take a look at the FAQs for the full lowdown.
SHOP
Find something you love at ASOS, add it to your bag and head to the checkout.
CHOOSE HOW TO PAY
Sounds obvious, but before you can use PayPal, or PayPal Pay in 3, you'll need a PayPal account. If you haven't got one, you can set one up when you choose Pay in 3 – easy!

Once you get to the checkout, you can select PayPal's payment methods by selecting 'Change' under 'Payment Type'.

Then, go to 'Add New Payment Method'

From there, you can select either 'PayPal Pay Now' or, if the purchase is £30 or more, 'Pay in 3 with PayPal Pay Later'.

Place your order, and you're done – it's that easy.

P.S. If you're shopping on our app, make sure you've downloaded the latest version to use these payment options.
PAY
Pay Now

Pay Now (of course) by choosing PayPal at checkout.

PayPal Pay in 3

Yep, you can now use your PayPal account to pay for stuff in three smaller chunks!

Just select Pay in 3 with PayPal Pay Later at the checkout and enjoy the power of taking control of your spending. We want you to shop with confidence, so please have a think about your finances before choosing any 'pay later' option – you'll need to make sure you have enough money to pay the amounts each month.

Select 'PayPal' as your payment option, log in to your account and, if you're spending £30 or more, 'Pay in 3' will show up as a payment method. After selecting it, you can apply for a PayPal Pay in 3 plan in a few simple steps and complete your purchase. Then, you can keep track of your payments (and flex your new outfits).
Your first payment will be charged at the time you finish checking out. After that, your second and third payments will be charged one and two months after the date of purchase, on the same date of the month. For example, if you bag a new look on 5 May, your second and third payments will be due on 5 June and 5 July after that. Repayments will be made automatically with the payment method used at time of purchase.

If your payment is due on a date which doesn't exist in that month (for example if you place an order on the 31st and the next month doesn't have a 31st), then payment will be taken on the last day of that month.

PayPal will send you a reminder by email or text to let you know when your next payment is coming up. You can see your payment schedule or make unscheduled payments at any time by logging into your PayPal account. You're in control, every step of the way.
ALL YOU NEED TO GET STARTED
1. A UK bank account
2. To be 18 years of age or over
3. A UK residential address
4. A PayPal account with a debit card linked to it.


Just FYI, paying in three parts is a great way to spread the cost of your spending and shop with confidence – but please have a think about your finances before choosing any kind of 'pay later' option. Just make sure you have enough money to pay the amounts each month, basically. Our helpful FAQs are a good place to start if you want to know a bit more.

There are no set-up fees for choosing to pay with PayPal Pay in 3.

PayPal Pay in 3 is subject to status and available to UK residents only. Ts&Cs do apply. PayPal is a responsible lender. Pay in 3 performance may influence your credit score. PayPal may run a soft-search credit check when you apply – this will leave a mark on your file that can only be viewed by you and not by others. PayPal will report how you manage your repayments for your PayPal Pay in 3 plan(s) to credit-reference agencies. As usual, Buyer Protection applies to your eligible purchases made with PayPal Pay in 3. Please see PayPal's Buyer Protection terms
Got any more questions? Just head to our FAQs

If you have any trouble with your payment, please contact PayPal customer services.