Skip to main content
your browser is not supported
To use ASOS, we recommend using the latest versions of Chrome, Firefox, Safari or Edge
Product & Stock
How can I create, view and share a board through the app?
When you're browsing ASOS and see something you love, just select the heart icon and 'Add to Board'.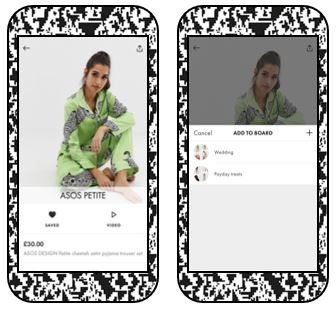 Or, go straight to your Saved Items (look out for that same heart icon) and select the Boards tab.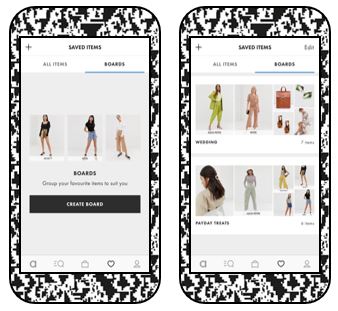 We've come up with some Board suggestions to help you get started, but feel free to create your own!

And don't worry if you change your mind later, you can edit your Boards whenever you want.

Once your Board has been created, you'll now have the option to share it with your friends and family.
Simply go to your Saved Items, select the Board you're looking to share and choose the share link icon. At the moment, Boards are only available to share via the iOS and Android ASOS App but don't worry - desktop will be launching soon so watch this space!
Please note: if you've created a Board but haven't added anything to it, you'll still be able to see the share button/ icon but you won't be able to select it.
Once selected, you'll be asked to choose which social media platform or contact method you'd like to use to share your Board. A link will be sent to the recipient of your choice, giving them the option to add an item to their bag or change the size selected. They won't be able to add any new items to a Board that you've created.
If you're sending the link to someone who lives in a different country, they'll only be able to see the items that are available in their browsing country.
Don't want someone you've shared the link with to be able to view your Board anymore? You'll need to delete it and start again.
Boards can only be created on the app, but don't worry if you then view your Saved Items on the website - they'll still show, just not grouped in Boards.